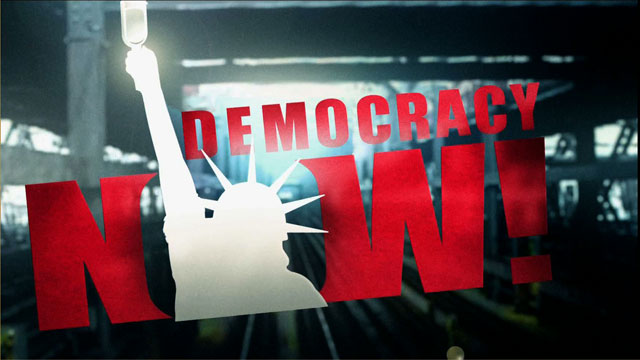 Media Options
---
Guests
Allan Nairn

investigative journalist who was imprisoned by Indonesian military forces while reporting in East Timor. His writings have focused on U.S. foreign policy in countries like Haiti, Guatemala, Indonesia, and East Timor.
As we've been reporting over the last week, Indonesia has been making headlines ever since two East Timorese independence and human rights activists were named winners of this year's Nobel Peace Prize. In the past week, the Los Angeles Times and other media have revealed in dozens of articles and news reports that the Clinton campaign has accepted hundreds of thousands of dollars from billionaire Indonesian family tied to the brutal Suharto dictatorship. Now, GOP Presidential hopeful Bob Dole has been raising the issue on the campaign stump and House Speaker Newt Gingrich is calling for hearings on whether the Indonesian money has affected U.S. foreign policy and trade policy toward Indonesia.
These events have broken decades of official silence on Indonesia.
The U.S. has virtually ignored Indonesia's appalling human rights record, while criticizing its neighbors, like Burma, for similar abuses. The big news today is that Gingrich is calling for the U.S. to cancel the planned sale of F-16 fighter jets to Indonesia.
---