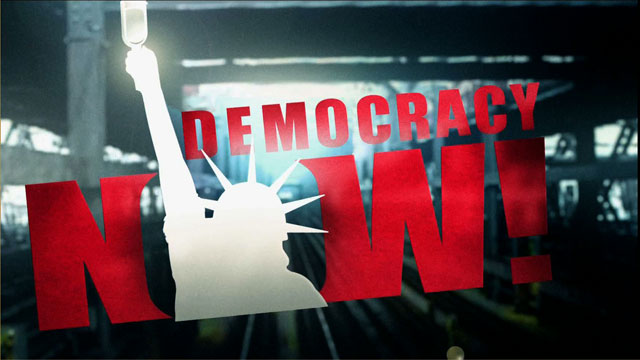 This is viewer supported news. Please do your part today.
Donate
In Boulder Colorado today, Earth First is holding an action against Syntex chemicals; students at St. Cloud State University in Minnesota are protesting Pepsico; in Santa Fe, New Mexico Direct Action is demonstrating against Walmart; and in San Francisco, Earth First hopes to shut down the Pacific Stock Exchange. These events are part of an International Day of Action to End Corporate Dominance.
With the exclusion of Ralph Nader and Ross Perot from national presidential debates, the subjects of corporate power and free trade have not emerged as issues in the 1996 elections. But some activists are still trying to inject these issues into the political debate. Jerry Mander and Edward Goldsmith are co- founders of the International Forum on Globalization, an organization of grassroots democracy environmental, labor, and consumer activists who are beginning to name a common enemy: globalization. Mander and Goldsmith have just published a collection of essays on corporate power called "The Case Against the Global Economy and for a Turn toward the Local, published by Sierra Club Books. Larry Bensky and I spoke with the authors when they were recently in Washington. I asked Jerry Mander what has contributed to this unprecedented concentration of wealth and power in the hands of a few....
---