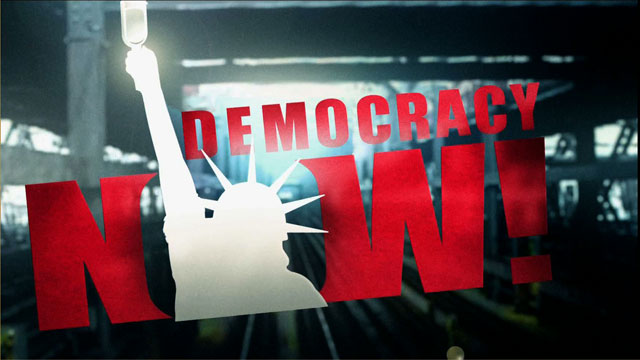 This is viewer supported news. Please do your part today.
Donate
Topics
---
Guests
Phyllis Bennis
From the Institute for Policy Studies, and Pacifica's United Nations Analyst; author of "Calling the Shots: How the US Dominates Today's UN"
---
Segment Summary:
Phyllis Bennis discusses UN Secretary General Boutros Boutros-Ghali's desire to seek a second term in the office, an effort in which he is supported by 14 of the 15 Council members. The United States offers the only opposition, criticizing Boutros-Ghali's effectiveness in promoting key policies, despite his general support of US-sponsored reforms. Speculation is that the US objects to Boutros-Ghali's tendency to challenge their objectives, as well as his vocal criticism of the focus on the situation in Bosnia at the expense of other conflicted areas such as Somalia. Bennis predicts that Ghana's Kofi Annan in the front-runner as a possible replacement, as well as pointing to the lack of viable female candidates from Asia/Africa.
Segment Subjects (keywords for the segment):United Nations, UN, Security Council, Boutros Boutros-Ghali, UN Secretary General, Kofi Annan
---