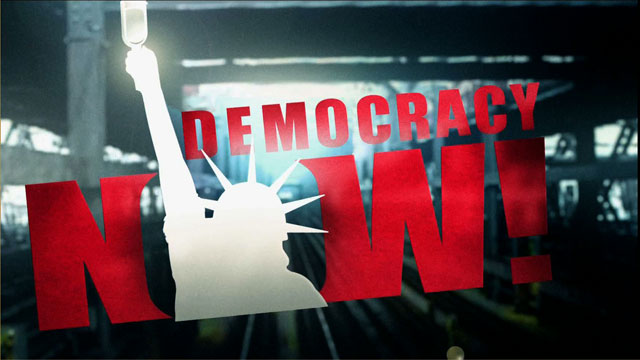 This is viewer supported news. Please do your part today.
Donate
Guests
JILL HANAUER
Executive Director of the Interfaith Alliance, which distributed its own voter guides this year
---
This past sunday, the Christian Coalition distributed millions of voter guides in churches around the U.S., encouraging conservative christians to go to the polls to help keep congress in Republican hands. Here's Christian Coalition director Ralph Reed, speaking last month at the national press club in Washington D.C.
Some critics have challenged the legality of the Christian Coalition voter guides, while others have questioned their accuracy. We made several requests inviting a national spokesperson from the Christian Coalition to join us on today's program, but the group did not make any of its staff available. Joining us now to discuss these voter guides and the power of the Christian Coalition as a political force in 1996 are Jill Hanauer, executive director of the Interfaith Alliance, which distributed its own voter guides this year and Matt Freeman of People for the American Way
---