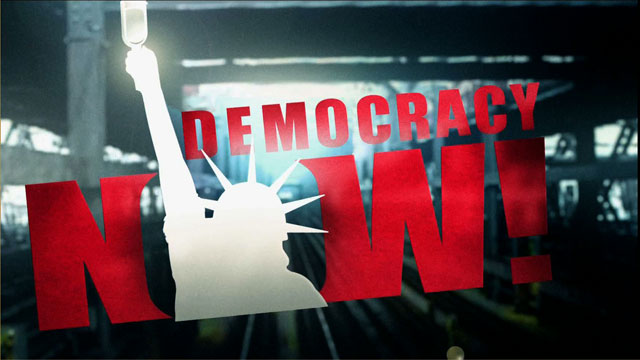 This is viewer supported news. Please do your part today.
Donate
The Intelligence Oversight Board, has concluded that the CIA knowingly hired people suspected of political assassinations, extra judicial killings, kidnapping and torture to be paid CIA informers in Guatemala. The Presidential Panel released its report on Friday, 15 months after Representative Robert Toricelli, Democrat of New Jersey, sent a letter to President Clinton charging that a CIA operative named Colonel Julio Roberto Alpirez was responsible for the killing of American innkeeper Michael Devine and Efrain Bamaca Velasquez, a rebel leader married to American lawyer Jennifer Harbury. The report concluded that Alpirez did not kill Devine or Bamaca, a finding Congressman Torricelli questions, but he said Friday that the White House report proved that the CIA used American taxpayer money to pay Guatemalans who murdered, tortured and then covered up their crimes.
TAPE: Dianna Ortiz, Ursiline Nun who was abducted, raped and tortured by Guatemalan military. She was in Guatemala teaching the Mayan language to Indian children. Mike McCurry, White House spokesperson.
---