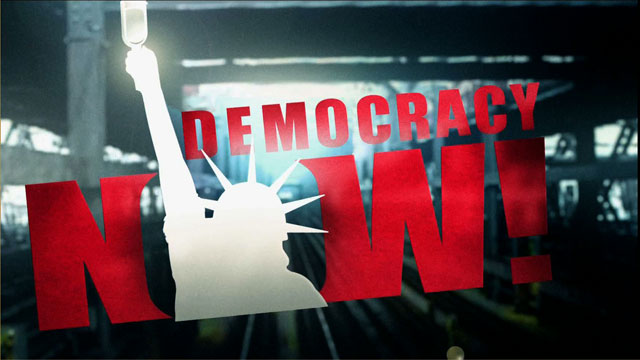 This is viewer supported news. Please do your part today.
Donate
Today on Democracy Now! we're going to talk about an issue that has little to do with the 1996 elections, but has a great deal to with democracy. The issue is slavery and today we bring you two powerful, unforgettable stories about the persistence of slavery in this century. Later in today's program Washington Post freelance journalist Len Cooper will join us to talk about how African Americans were forced into slavery long after the Emancipation Proclamation. Cooper searched to uncover the truth behind his grandfather's stories of growing up in Alabama, where black youth were kidnapped by armed goons and forced to work on plantation to pay off bogus debts. It was called peonage and it's a chapter of American history that continued with a vengeance beyond the 1930s. But first, we're going to talk about slavery today in 1996 in the Sudan. Nation of Islam Leader Louis Farrakhan has publicly claimed that slavery no longer exists in the Sudan, the poorest country in the poorest continent in the world. Largely ignored by the mainstream press, the issue has a heated controversy in the black press where abolition groups and member of the Nation have been carrying out a war of words. To get to the truth of this matter, Baltimore Sun reporters Gilbert Lewthwaite and Gregory Caine made an illegal journey to the Sudan to see and experience the chattel slave trade for themselves. The journal of their trip was published in a three part series in the Sun last month.
SWEET HONEY IN THE ROCK: "No More Auction Block" from their CD "Sacred Ground"
---