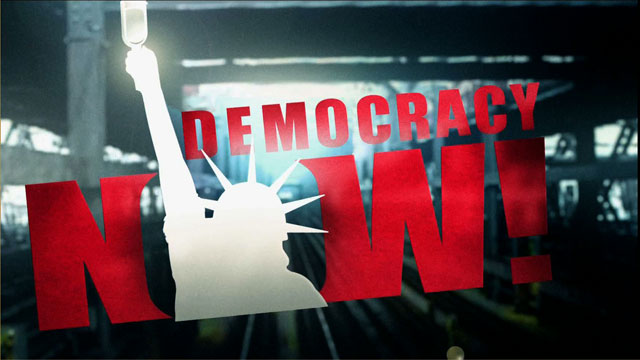 This is viewer supported news. Please do your part today.
Donate
Topics
---
Guests
Max Surjadinata
Indonesian-American Pastor of a Black Church, human rights activist involved with East Timor Action Network
Carmel Budiardjo
Author of forthcoming memoir Surviving Indonesia's Gulag, runs TAPOL: Indonesia Human Rights Campaign
---
The Indonesian Military has launched a widespread crackdown on dissidents and yesterday warned citizens that they would be shot on sight if they participate in any so-called disturbances. Over the weekend, Indonesians rioted in the streets of Jakarta, after police raided the headquarters of the Indonesian Democratic Party, the official opposition party led by Megawati Sukarnoputri, daughter of the later Indonesian President Sukarno. The military regime ousted Megawati as head of that party in June fearing that she posed a threat to Dictator General Suharto who's held a brutal grip on Indonesia for three decades.
This weekend, an angry crowd rampaged through a section of Jakarta, burning cars and buildings. Meanwhile, left-wing political activists in Indonesia have gone underground after the government accused them of sparking the unrest. The military has arrested Muchtar Pakpahan, a critic of the dictatorship and leader of the Indonesian Labour Welfare Union, an unofficial independent union.
---