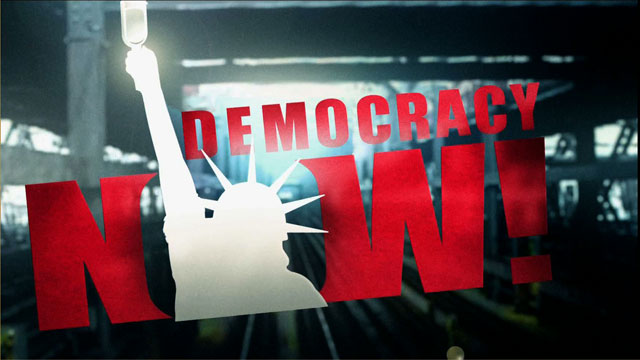 This is viewer supported news. Please do your part today.
Donate
Guests
Ed Gillete
An emphysema sufferer and volunteer with American Lung Association
---
The tobacco industry is out in force at the Republican National Convention, wining and dining delegations and rubbing elbows with high ranking friends in the GOP. So far this election year, tobacco company Phillip Morris has given more than two million dollars in campaign contributions, mostly to Republicans. Anti-tobacco activists have also made a strong showing.
TAPE: Morton Downey Jr, former right wing talk show host who was on the board of the National Smoker's Alliance, a front group for the tobacco industry. Now suffering from lung cancer, Downey has changed his tune.
---