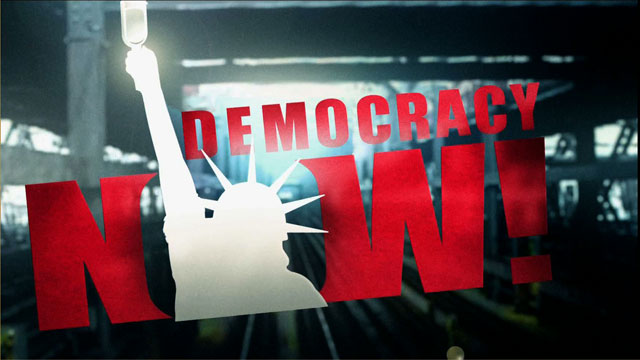 This is viewer supported news. Please do your part today.
Donate
After the Persian Gulf War, the Central Intelligence Agency spent 100 million dollars on efforts to oust Saddam Hussein, with little to show for its efforts. Since 1991, the U.S. funneled money to the Iraqi National Congress, a group of dissident Kurds and Iraqis. The funds were used to buy light arms, ammunition, communications gear, publishing materials, broadcasting equipment, cars, trucks, food and medicine. But now hundreds, perhaps thousands of U.S.-backed Kurds are fleeing Iraq for Turkey and, asylum in the United States. Joining us to talk about the CIA program in Iraqi Kurdistan is:
R. JEFFREY SMITH, WASHINGTON POST NATIONAL SECURITY CORRESPONDENT who helped break this story.
---