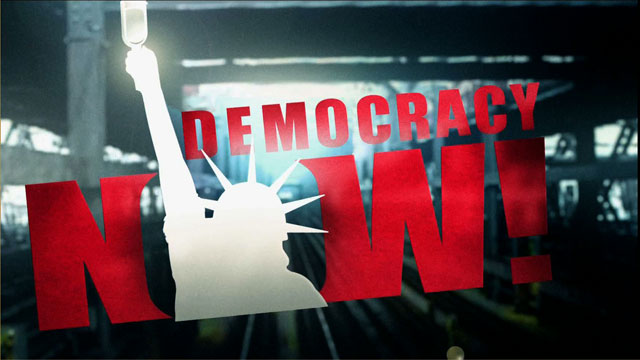 This is viewer supported news. Please do your part today.
Donate
53rd President inaugural installs Clinton who says government should give opportunity, not solve problems. A discussion of janitors, their pay, healthcare, and other benefits.
Naranjo interprets for Solia, who speaks Spanish. Solia states SEIU Local 82 has been on strike for four months, seeking $7.50 (currently $5.75/hour), health insurance, and such other benefits as sick days, paid vacation and holidays. Solia works two jobs, from which she earns a total of $17k, and has five children who are often left alone because she work two jobs. SEIU Local 82 is striking against PNR, a large cleaning company in Washington DC. Naranjo discusses "Justice for Janitors" campaign tactics of striking to remove labor from nonunion environment, successful in areas such as LA and Denver. DC is resistant to organizing, with only 42% unionized since 1987. A discussion of declining governmental programs: wait-lists at shelters in DC and Wisconsin decreasing welfare programs even though requests at shelters increasing.
---