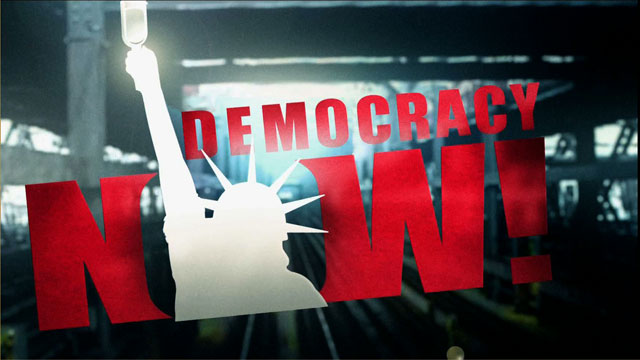 This is viewer supported news. Please do your part today.
Donate
Topics
---
Guests
Ledum Mitee
Acting president of MOSOP, Movement for the Survival of the Ogoni People
---
For years the Ogoni have faced widespread pollution from petroleum giant Shell oil and severe repression by Shell-backed military governments. Ledum Mitee, acting president of the Movement for the Survival of the Ogoni People, describes the situation on the ground, as 2000 soldiers have been deployed to prevent the Ogoni day celebration. He also offers an alternative for the US in its dealings with Shell-oil. Steve Kretzmann from Project Underground discusses how lobbying from the Corporate Council on Africa explains why the US government has not stopped buying oil from Nigeria in spite of President Clinton's criticism of the regime. Both guests discuss proven and admitted Shell oil implication with the military government. According to Kretzmann, American foreign policy is an unlikely source of pressure on corporate activity; he says instead an international boycott is a more efficient way to compel change.
Segment Subjects (keywords for the segment): Nigeria, Ogoni Day, Shell oil, environment.
---