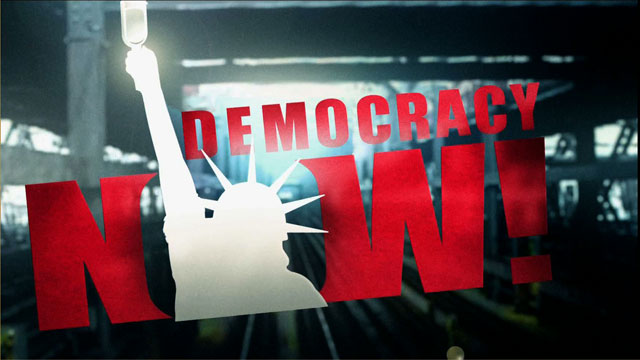 Media Options
The death penalty in the United States is growing at a steadily increasing pace. With 59 people already put to death this year, executions are running at a 40-year high. In fact, the country has not seen so many executions since the Eisenhower years, when 65 people were executed in 1957.
Among those scheduled to die this next week is convicted murderer Alan Jeffrey (A.J.) Bannister, a death row inmate in Missouri. After thirteenyears, his appeals have been exhausted and the state of Missouri plans to execute him by lethal injection in the early morning hours of Tuesday, October 22.
This will be no ordinary execution. The eyes of the world are fixed on A.J. Bannister's case. He has been the subject of two celebrated BBC documentary films: "The Execution Protocol," which was made in 1992 and "Raising Hell: The Life of A.J. Bannister," which was made in 1995. International law and human rights groups have launched campaigns on his behalf.
Guests:
STEPHEN TROMBLEY, the author of ??The Execution Protocol: Inside America's Capital Punishment Industry and the director of an award-winning feature film by the same title.
Related links:
9/24/97 Pacifica Network News–"U.S. Human Rights Abuses"
8/4/97 Democracy Now!–"Tommy Thompson Execution"
??
??Story: A.J. BANNISTER="41:05"
The case A.J. Bannister is hardly unique in the United States today. At the time that he was tried and sentenced to death in 1983, Bannister received little or no effective legal help. His murder trial lasted three days and the jury conducted the guilt and penalty phases of the trial in a three hour period. His only crime — it appears — was to be poor.
But what makes his story stand out is the international outcry over his case. Because of his leading role in two powerful BBC documentary films, an international campaign has been launched calling on Missouri Governor Mel Carnahan to grant A.J. clemency.
Guests:
A.J. BANNISTER, a Missouri death row inmate and the subject of two award-winning BBC documentary films.
To let your opinions be heard on the case of A.J. Bannister, call Missouri Governor Mel Carnahan at the State Capitol in Jefferson City at 573-751-3222.
Related links:
.??
.
.
??
---