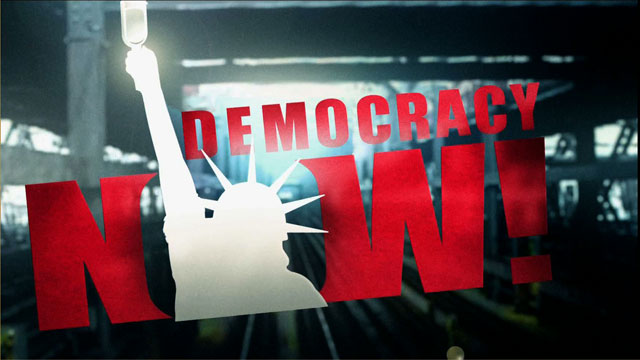 Media Options
Under the watchwords of Yari Yari — or the future of the future — hundreds of people gathered this weekend in New York City to focus attention on the experience of women writers of the African Diaspora. The three day Yari Yari conference was the first major international gathering devoted to the evaluation and celebration of literature by women of African descent.
Tape:
Margaret Busby, a leading figure in Black and literary cultural forums in Britain and the editor of ??Daughters of Africa: An International Anthology of Words and Writings by Women of African Descent. Born in Ghana, she co-founded the publishing house of Allison and Busby and was the editorial director from 1967 to 1987. Her articles and reviews have appeared in many publications, including the Guardian, New Statesman & Society, Africa Forum, West Africa, Third World Quarterly and South.
Angela Davis, teacher, writer, scholar and organizer. She first came to national attention in 1969 when she was dismissed from a teaching position at UCLA for membership in the Communist Party. In 1970, she was on the FBI's ten most wanted list. But after 16 months in prison, she was acquitted of the charges against her. She subsequently wrote an autobiography and a number of other books including ??Women, Race and Class. She currently teaches at the University of California Santa Cruz.
Elaine Brown, an author and the head of Fields of Flowers, an educational center for black and poor children. She was the former leader of the Black Panther Party and the author of ??Taste of Power, a memoir of her experiences as a member and leader of the Panthers.
Related Links:
---