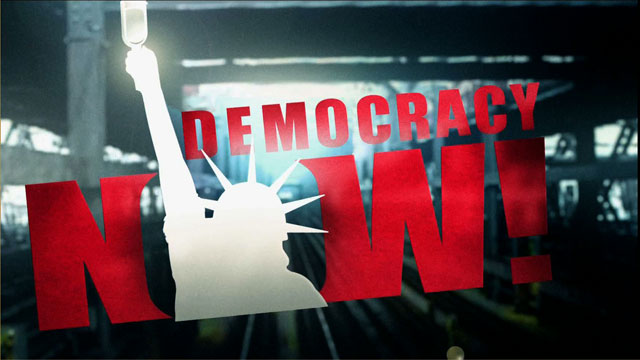 This is viewer supported news. Please do your part today.
Donate
We often give out a lot of phone numbers on Democracy Now. Usually they'renot free. But today is an exception. Working Assets, the long distance andcredit card company based in San Francisco, is offering a toll-free numberstraight to the White House to help give President Clinton some backbone.
Guest:
Michael Kieschnick, the president and chief operating officer of WorkingAssets, a telephone and credit card company based in San Francisco. He isthe author of several books on capital markets and economic development,most recently ??Credit Where It's Due (with Julia Parzen).
Related links:
---