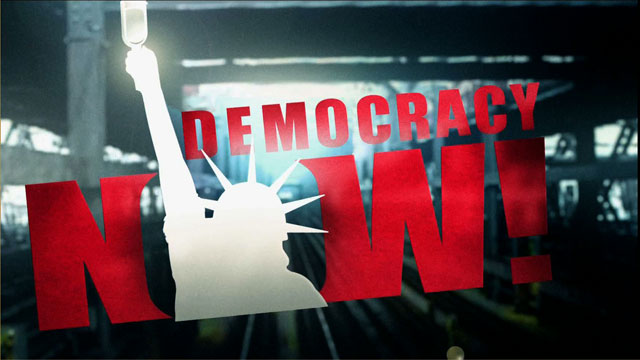 Media Options
This Sunday, November 16, marks the 8th anniversary of the brutal assassination of six Jesuit priests and their two women co-workers in El Salvador. And to mark the occasion, thousands of protesters will march and hold a mass civil disobedience this weekend at Fort Benning Army Base in Georgia, for it was there — at the Army's School of the Americas — that nineteen of the 26 Salvadoran officers cited in the massacre were trained.
Critics call the Fort Benning base the "School of the Assassins" because its graduates have been repeatedly linked with assassinations and other human rights abuses in Latin America.
Activists as well as Congressional leaders are demanding its closure.
Guest:
Father Roy Bourgeois, the founder of the School of the Americas Watch, an office that researches and chronicles the U.S. Army School of the Americas at Fort Benning, Georgia.
Related links:
---