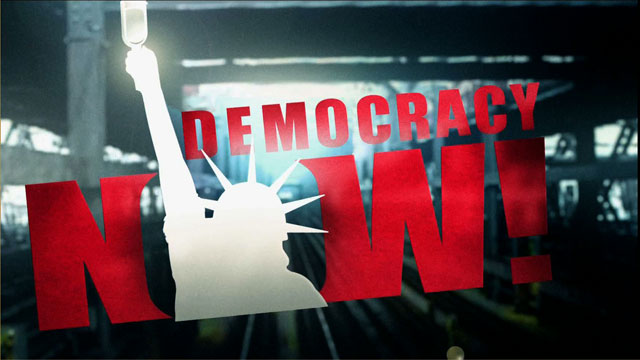 Media Options
Earlier this month, Democracy Now! aired the story of apolice assault on environmental protesters who had chainedthemselves down in Congressman Frank Riggs' office in Eureka,California.
A police video, which showed the protesters screaming as deputiespulled back their heads, opened their eyes, and applied burningchemical material to their eyeballs, sparked outrage and calls for theresignation of the local police chief.
Today, Democracy Now! takes an extended lookat what caused the demonstration in the first place — a battle overthe world's last large preserve of unprotected redwood forestlocated in northern California.
For ten years, environmentalists have been battling to stop theplanned logging of the Headwaters Forest by the PacificLumber/Maxxam company. Now, the Clinton administration hasstepped in and offered a deal. Federal and state officials will step inand purchase 7500 acres out of the 60,000 and institute a habitatconservation fund.
Guest:
Ted Nordhaus, the executive director of theHeadwaters Sanctuary Project, which has been bringing theHeadwaters issue to a national audience.
Mary Bullwinkle, a spokesperson for PacificLumber
Alicia Littletree, of the environmental group EarthFirst!
Related links:
11/3/97 Democracy Now!–"Gas Attack"
---