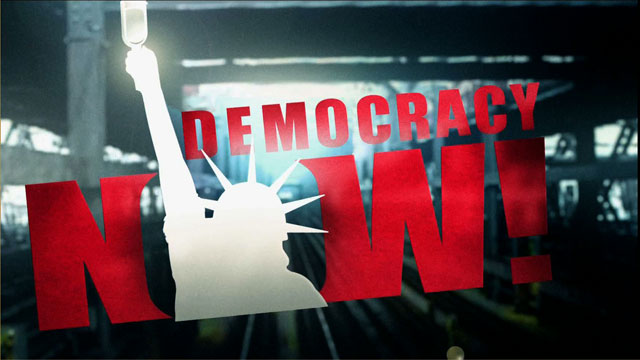 Media Options
Leaders from 17 Asian and North and South American countries gathered this weekend in Vancouver, Canada, for the Asia Pacifica Economic Cooperation forum known as APEC.
The summit, though, comes in the midst of major economic and ecological crises that have hit much of East Asia the past few months. Indonesia, South Korea, and Thailand, among others, have seen their currencies devalue sharply. At the same time, a deadly smog has been hanging over the region for months. The smog has been caused by plantation owners in Indonesia who have set vast fires to plant cash crops like palm oil.
Despite what is being called the world's worst ecological catastrophe, the issue of the fires is not expected to top the agenda at the APEC meeting. Nor is the question of human rights and democracy, especially for the people of Indonesia and East Timor.
Earlier this month on Democracy Now!, we aired a special documentary on the situation in East Timor, which has been brutally occupied by the Indonesian military since 1975. At the time we reported on the case of an American researcher who was arrested and detained by Indonesian authorities on the sixth anniversary of the Santa Cruz massacre when soldiers killed 271 East Timorese men, women, and children.
Many listeners called the U.S. Embassy in Indonesia to express their concern over the arrested journalist.
Guest:
Jaggi SinghEast Timor Alert Network and Anti-APEC campaign speaking to us from the student union building at the University of British Columbia that student's occupied yesterday and the APEC Summit is taking place.
Lynn Fredrickson, American woman who traveled to East Timor earlier this month and has worked on human rights issues for 10 years.
Call the U.S.Embassy in Jakarta 01162213442211 and let them know Americans are aware of the kidnappings and torture. Related link:
11/12/97 Democracy Now!–"Massacre: The Story of East Timor"
.
.
.
---