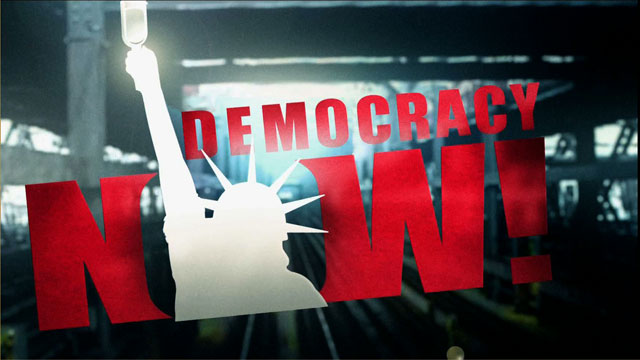 Media Options
Thirty-two jurors of a 34 member jury pool were selected for the retrial of two white police officers accused of killing black businessman Johnny Gammage. Police Lt. Milton Mulholland and Officer Michael Albert, both white, are charged with involuntary manslaughter.
Johnny Gammage was driving a Jaguar through Bretwood, a suburb of Pittsburgh,, in October 1995. After he was pulled over for tapping his brakes, police say a fight broke out (Gammage is not alive to refute it), and he suffocated while police restrained him on the ground.
The case of Mulholland and Albert was first tried before an all-white jury in suburban Philadelphia and ended in a mistrial October 1996. For the retrial, lawyers agreed to allow jurors to be chosen in Pennsylvania's Allegheny County to save money and speed up the case.
Guest:
Mauri Saalakhan, human rights activist
Dee Hart, with United Concerned Christians at Work
Related Links:
9/16/97 Democracy Now! -"Gammage story"
.
.
.
---