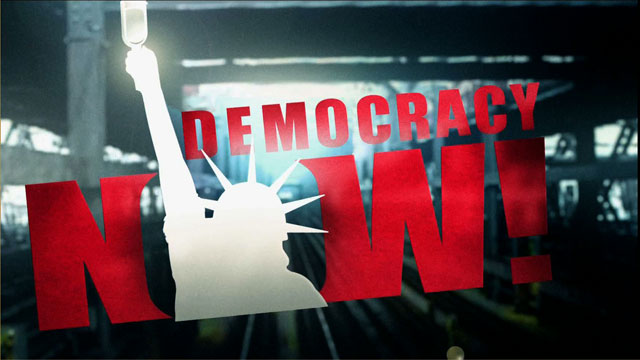 Media Options
A special report produced by Pacifica's Southern Regional correspondent, Alan Lipke: narration by Amy Goodman; commentary by author and activist Stetson Kennedy whose books The Klan Unmasked, The Jim Crow Guide, Southern Exposure, and now After Appomattox –the books challenge the many myths regarding the Klan's beginnings and purpose.
The Reconstruction Klan was composed of Confederate soldiers who moved from open warfare into guerrilla warfare; its mission was to preserve power and privilege, and to keep the South as close to the system of pre-war chattel slavery as possible. The Klan grew rapidly; former Confederate generals served as Grand Dragons for their respective states. Its first national leader was Nathan Bedford Forest, former cavalry general and slave trader.
In each voting precinct there is a captain who is required to make a list of
names; the Grand Commander of the state is then able to identify friends and opponents.
After Lincoln's assassination, President Andrew Johnson—a white supremacist from Tennessee—ordered federal occupation troops to remain in their camps. Negro hunts were organized throughout the South; over 2000 blacks were murdered in Louisiana alone.
In 1868 Nathan Forest declared the KKK dissolved—although its terror continued and its organizational structure remained in tact. Under the 15th amendment, states were prohibited from interfering with freed men's right to vote, although private groups continued to do so. Under pressure, Congress appointed a joint committee to investigate; hearings were held across the South. The U.S. government printed handbills offering protection to witnesses; the KKK distributed handbills threatening witnesses with death; harassment and torture continued.
The Democratic Minority Report of the 1871 Investigative Committee dismissed the 167 Black witnesses in the hearings as devoid of sufficient intelligence; white witnesses were dismissed as unreliable mischief makers. Officials and populations were terrorized. At the 1876 Presidential elections, black communities were driven away from the polling places. The white police and militia had assumed the role of the Klan. The era of the lynch mob began and lasted for over fifty years.
---