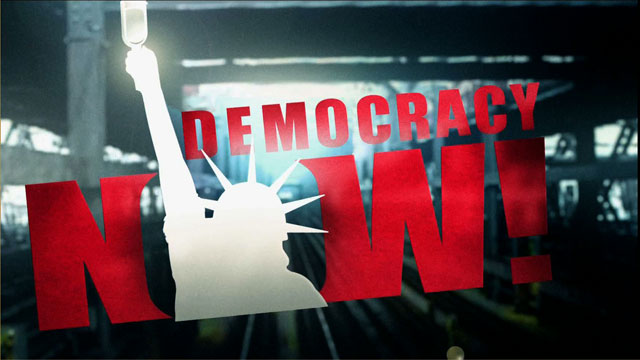 Media Options
In the last two months, Pennsylvania death row inmate Mumia Abu Jamal has been barred from being photographed and tape recorded — just the latest move in what Mumia's lawyers and supporters are calling a long campaign by Pennsylvania state officials to gag the former award-winning radio journalist.
Nearly three years ago, national public radio scrapped plans to run a series of radio commentaries by mumia after pressure from police who say that mumia should be executed for the murder of Philadelphia police officer Daniel Faulkner in 1981. Likewise, police mounted boycotts of mumia Abu Jamal's publisher and of home box office, when the cable television company ran a documentary on mumia's case last year.
On Democracy Now!, and over the objections of the Pennsylvania department of corrections, we bring you the voice of mumia Abu Jamal in what might be the last time that mumia can speak directly to the people of the United States.
Guest:
via tape: Mumia Abu Jamal, a Pennsylvania death row inmate.
---