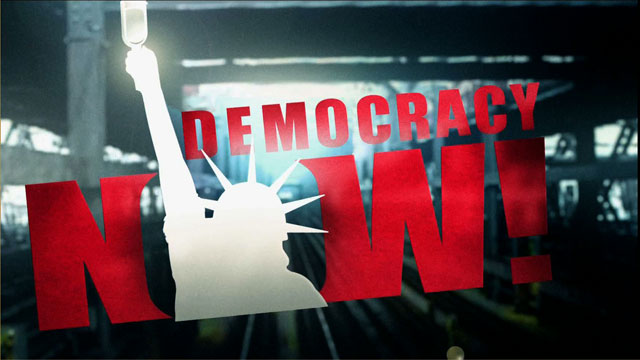 Media Options
---
Guests
NELLIE MCCAY

A professor of American and Afro-American literature at the University of Wisconsin-Madison, and the editor of the 2600-page Norton Anthology of African American Literature.
In the history of the world's great literature, few traditions have origins as remarkable as that created by African slaves and ex-slaves in the Americas. On Democracy Now, we present a one hour special on the rich and dazzling tradition of African-American literature and culture, including a rare speech from James Baldwin and a fabulous presentation by Walter Mosley, the African American mystery writer.
Just this past month, a major new book was published — the Norton Anthology of African American Literature, a 2,600-page book of some 120 writers from 1746 to the present day. This literary treasure also contains 13 works in their entirety, including Frederick Douglass's Narrative of the Life of Frederick Douglass and Gwendolyn Brooks' Maud Martha.
---