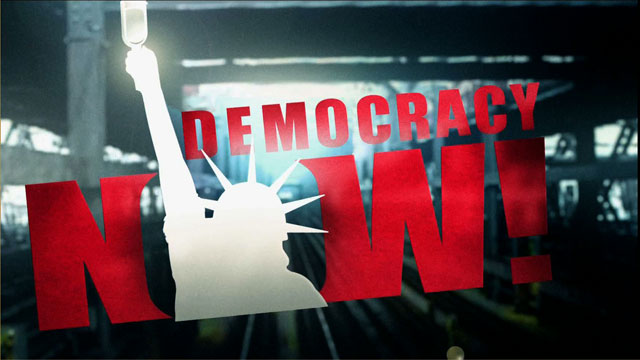 This is viewer supported news. Please do your part today.
Donate
---
Guests
Studs Terkel
legendary radio broadcaster, author and oral historian
---
Lawyers of death row inmate and former Black Panther Mumia Abu-Jamal have filed a statement claiming police coerced witnesses who testified against Abu-Jamal. Jamal's lead attorney Leonard Weinstein talks with Amy Goodman about the case. Abu-Jamal's defense is seeking a new trail to include the sworn statement of Pamela Jenkins, former prostitute and lover of a corrupt city police officer. Jenkins statement describes how police officers threatened the life of a witness who's testimony was used to convict Abu-Jamal. Weinstein describes how Pamela Jenkins was a witness in a case exposing corruption and coercion of witnesses in Philadelphia's 39th district police force. Weinstein claims that Philadelphia judge Sabo is displaying bias by not allowing Jenkins' statement and other evidence that Abu-Jamal's defense has presented.
---