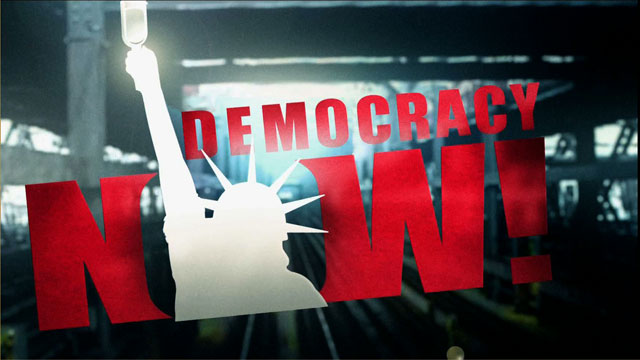 Media Options
Topics
---
Guests
John R. (Rick) MacArthur

Publisher of Harpers Magazine and author of the book "The Selling of "Free Trade": NAFTA, Washington, and the Subversion of American Democracy."

LOU WOLF

The editor and co-founder of Covert Action Quarterly.

Larry Bensky

Pacifica Radio's National Affairs Correspondent.
In a stunning development yesterday afternoon, President Clinton's nominee to lead Central Intelligence withdrew his candidacy. Anthony Lake, who had already gone through three days of confirmation hearings before the Senate Intelligence Committee, reportedly told President Clinton that he was sick of being "a dancing bear in a political circus."
---