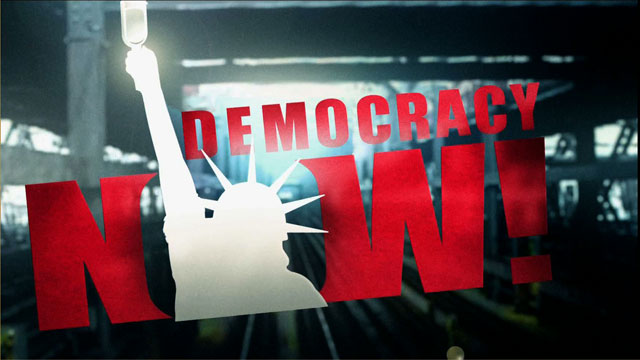 Media Options
Topics
---
Guests
Rania Masri

Assistant professor in the Faculty of Sciences at the University of Balamand in Lebanon and the assistant director of the Institute for Environmental Studies at the University of Balamand.

Alastair Crooke

Founder of the Conflicts Forum based in Beirut. He is a former British intelligence agent and former special Mid-East adviser to European Union High Representative Javier Solana

MAX BARTLETT

The Executive Director of the Albuquerque-based group Re-Visioning New Mexico.
Lost in all the noise of the campaign finance scandals in Washington are the efforts of hundreds of grassroots organizations nationwide that are fighting for real campaign reform at a local level. Whether running programs designed to educate people about the role of money in politics, or organizing local initiative around limiting campaign contributions, grassroots groups are increasingly trying to expose and reduce the influence of private money and special interests on campaigns in their towns, cities and states.
Over the next few days, we're going to go around the country to hear what grassroots groups are doing to limit the power of money in politics.
---