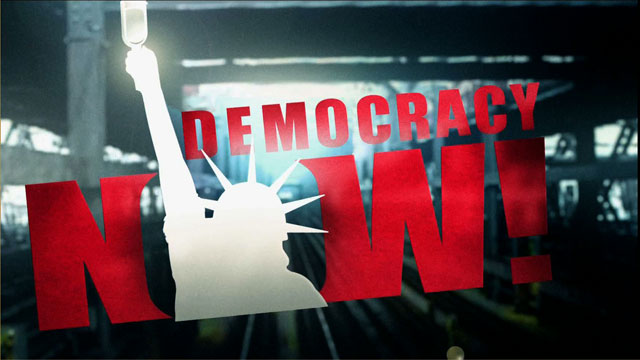 This is viewer supported news. Please do your part today.
Donate
Guests
Murray Waas
veteran investigative reporter with the National Journal who has covered the Libby case extensively. He has just come out with a new book — "The United States v. I. Lewis Libby."
---
Heaven's Gate cult leader Marshall Applewhite was a former music teacher teaching a combination of scriptures and UFOs since the seventies.
During Louisiana class action lawsuit, Dow Chemical lawyers deny firm hid information regarding hazard of silicon breast implants.
Peru's President Fujimori says progress is being made in prolonged hostage crisis.
1.8 million unpaid Russian workers walk off jobs in protest
Manhattan immigration judge refuses to deport former Irish Republican Army volunteer
National Cancer Institute encourages women over 40 to get mammogram. President Clinton urges insures to cover the procedure
Dexter King, son of the Rev. Martin Luther King Jr., meets with James Earl Ray in Tennessee prison
---