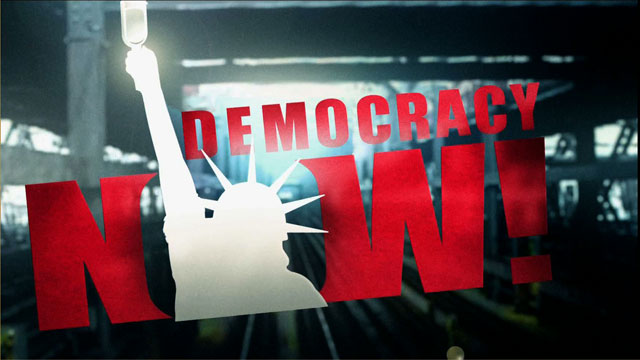 Media Options
Topics
---
Guests
Jevon Cochran

Junior at Lewis Cass Technical High School in Detroit and an organizer with the Coalition to Defend Affirmative Action, Integration, and Immigrant Rights, & Fight for Equality By Any Means Necessary, known as BAMN.

PAM COUKOS

The public policy director for the National Coalition Against Domestic Violence.
After Congress passed a bill last year to prevent anyone convicted of domestic violence from possessing a gun, few realized that hundreds of police officers could end up losing their weapons. As a result, dozens of police departments nationwide have had to lay off or transfer hundreds of officers with domestic violence convictions. Now, infuriated police groups stand ready to change the law.
Today in Congress, the House Sub-Committee on Crime will hold hearings on legislation designed to prevent police officers from losing their jobs as a result of a domestic violence conviction.
---