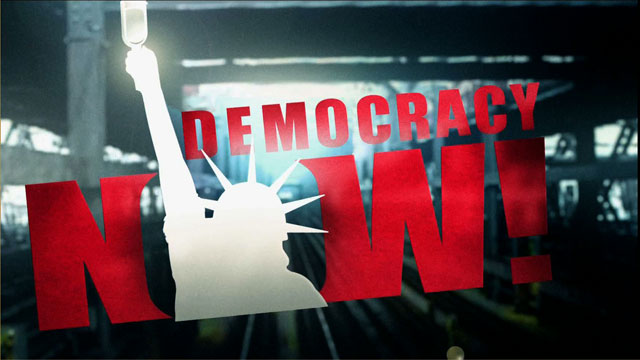 This is viewer supported news. Please do your part today.
Donate
Guests
R.J. Hillhouse
Writes the national security blog The Spy Who Billed Me. Her latest article "Outsourcing Intelligence" was posted on the Nation Magazine website this week. She is also the author of a new spy novel, "Outsourced."
---
We hear from a tape of Dr. Jonathan King, a professor at MIT and member of the board of directors of the Council for Responsible Genetics. King speaks about the overlap of science and politics and who the research being done by pharmaceutical companies is meant to benefit.
---