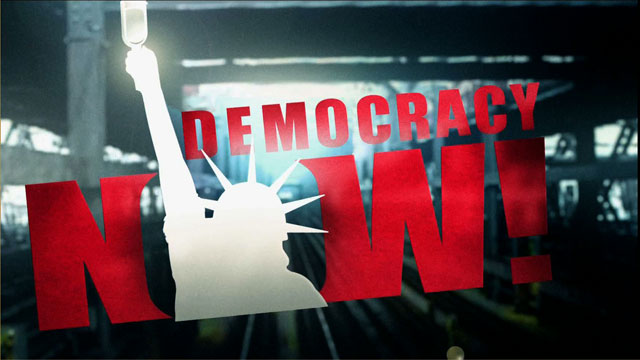 Media Options
Guests
Paula Hajar

longtime educator and activist. She has worked with and written extensively about Arab and Arab American communities in the United States.

Mona Eldahry

co-founder of AWAAM, Arab women active in the Arts and Media, an organization that trains young Arab women and girls in media production and leadership skills.
---
To loud cheers from his family and supporters, former Black Panther Geronimo Pratt walked out of a Santa Monica, California, courtroom yesterday after a judge released him on $25,000 bail — just 12 days after reversing his 1972 murder conviction.
Judge Everett Dickey ruled after hearing new evidence that the chief witness against Geronimo Pratt was a police and FBI informant who lied under oath.
---