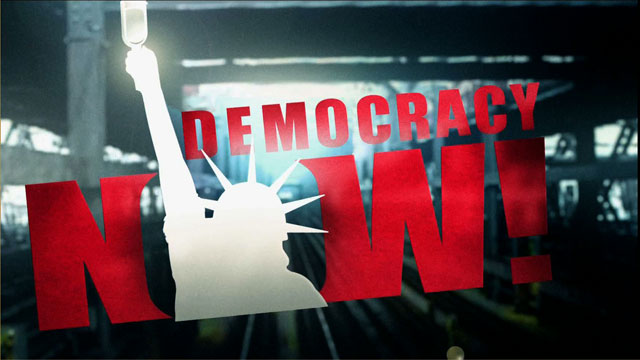 Media Options
Topics
---
Guests
Amiri Baraka

Max Roach's biographer and acclaimed poet, playwright, music historian, and activist. Speaking at the funeral of jazz pioneer, Max Roach.
Pennsylvania death row inmate Mumia Abu-Jamal appeared in a Philadelphia court yesterday. This time it was to hear the testimony of Pamela Jenkins, who says that Philadelphia police coerced her to falsely testify against Abu Jamal at his trial.
She also says that Cynthia White, a key prosecution witness, was also forced by the Philadelphia police to give false testimony. Because of that potential testimony, the defense alleged that the Philadelphia police were keeping Cynthia White in hiding. But in a bombshell revelation yesterday afternoon, the prosecution said Cynthia White has been dead for five years. Guest: • Leonard Weinglass, the lead attorney for Mumia Abu-Jamal.
Informational links:
• Listen to commentaries by Mumia Abu-Jamal
• Refuse & Resist: The Case of Abu-Jamal
• Free Mumia Coalition
---