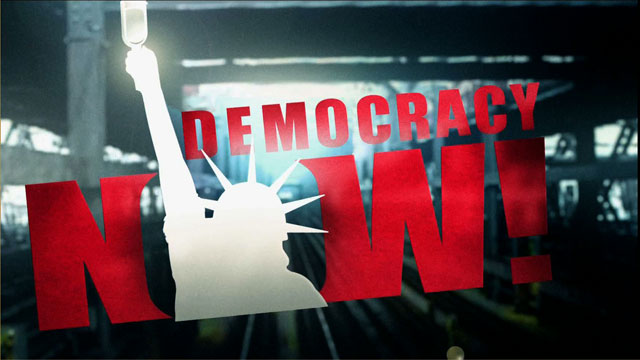 This is viewer supported news. Please do your part today.
Donate
Guests
Gigi Kellett
Associate Campaigns Director at Corporate Accountability International joins us in Boston. The group is spearheading the Think Outside the Bottle Campaign.
Michael Blanding
Freelance journalist and author of the article for Alternet.org "The Bottled Water Lie."
---
Amy is joined by Andrew Chevallier for a discussion on medicinal plants. Chevallier is a British herbalist and has recently completed a study on medicinal plants around the world. They discuss common household herbs that can be used medicinally.
GUEST:
- Andrew Chevallier–author of Encyclopedia of Medicinal Plants
---