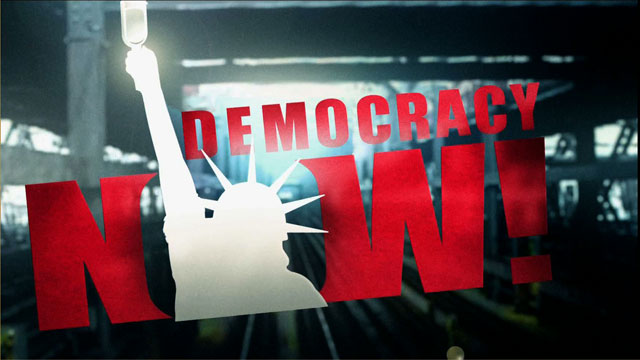 Media Options
Guests
Kot Hordynski

a Santa Cruz senior and member of Students Against War. He found out his group was spied on after MSNBC revealed TALON's activities in late 2005.
Several years ago, farmers in the Central Washington town of Quincy began to wonder why their wheat yields were declining, their corn crops thin and their cows sickly. After painstaking investigation, a group of farmers started to suspect their fertilizer and, more specifically, what was in it.
And now in a stunning new investigation, the Seattle Times newspaper reported this past week on a growing trend — the use of industrial toxic waste as a fertilizer ingredient.
Guests:
• Dennis De Young, a lifelong farmer from Quincy, Washington. He lost his farm in the early 1990s because of declining crop yields, which he attributes in part to toxic waste in fertilizer.
• Nancy Witte, an occupational therapist and special educator who has been in the field since the early 1970s. Her brother Tom lost his Central Washington farm in the early 1990s in part because of toxic waste in his fertilizer.
• George Latimer, the Texas State Chemist responsible, in part, for regulating feed and fertilizers. He is a member of the American Association of Plant Food Control Officials and a professor at Texas A&M University. He is also a member of the AOAC International, a society of analytical chemists that examines regulatory methods.
• Duff Wilson, an investigative reporter at the Seattle Times, where he's worked for eight years. He just authored a major series called, Fear in the Fields: How Hazardous Wastes Become Fertilizer.
• David Patterson, a State Senator from New York who is calling for the use of toxic waste in fertilizer to be outlawed.
---