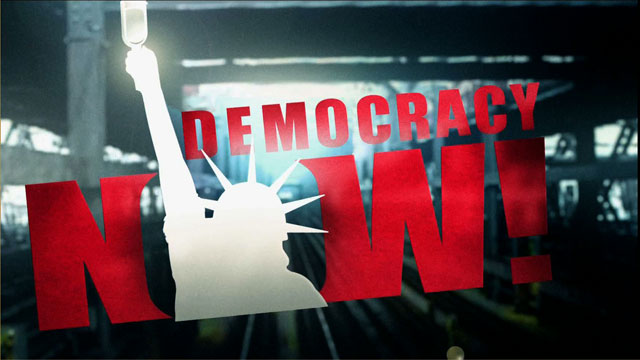 Media Options
Guests
David Cole

professor of law at Georgetown University and the legal affairs correspondent for The Nation. He is co-author with Jules Lobel of the new book "Less Safe, Less Free: Why America Is Losing the War on Terror."
---
Links
New Cambodian Prime Minister Hun Sen this past weekend invited international scrutiny of his regime's human rights record and pledged to hold a free and fair general election at an unspecified date.
The latest public relations move follows the bloody ousting of Hun Sen's co-prime minister Prince Norodom Ranariddh last week. And it appears to be working. International criticism has tapered and King Norodom Sihanouk — who is Prince Ranariddh's father — signaled that he would accept Hun Sen's sole authority in governing the Southeast Asian country. The latest political shake-up in Phnom Penh represents a rupture with the political status quo established by tens of thousands of UN troops and two billion dollars in 1993. Promoted until recently as one of the few UN peacekeeping success stories, the Cambodian operation followed a peace deal in the early 1990s between the Vietnamese-backed regime and guerrilla forces, including the notorious Khmer Rouge, backed by the United States, China and Thailand. Guest: • John Pilger, a journalist and filmmaker based in Britain. He produced the first film exposing the genocidal program of Pol Pot and the Khmer Rouge in Cambodia during the 1970s.
---