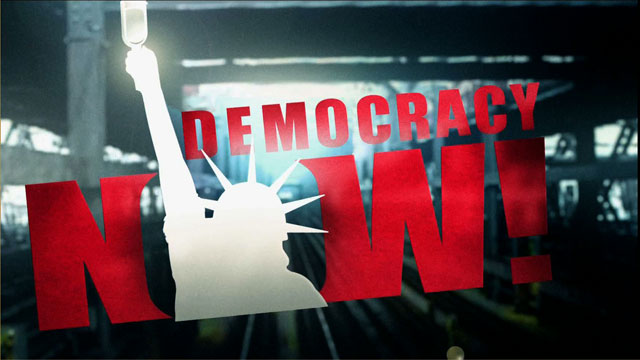 Media Options
Guests
Malik Rahim

New Orleans community activist and cofounder of the Common Ground Collective.

Alice Craft-Kerney

executive director of the Lower Ninth Ward Health Clinic. Her home was devastated by the flooding of the Lower Ninth Ward. She is a former nurse with Charity Hospital in New Orleans but lost her job when Charity Hospital closed as a result of Hurricane Katrina.
---
The financial markets continue to soar and share prices are hitting undreamed-of heights. And in the process, more and more Americans are exposing their pensions and life savings in the stock market.
But is what's happening on Wall Street sustainable? Or is it, as Federal Reserve Chairman Alan Greenspan said recently, irrational exuberance?
Guest:
• Doug Henwood, the editor of Left Business Observer, a monthly financial newsletter, and the author of the new book Wall Street: How It Works and For Whom.
---