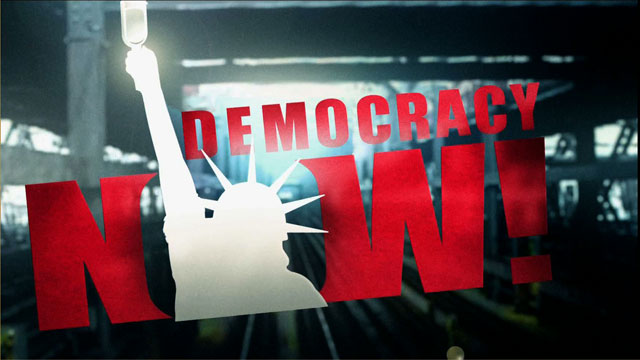 Media Options
Guests
Michael Klare

Professor of Peace and World Security Studies at Hampshire College. He is author of several books including "Blood and Oil: The Dangers and Consequences of America's Growing Dependency on Imported Petroleum."
In the wake of the campaign finance abuse hearings taking place in Washington the past two weeks, more than 150 activists from all across the country gathered this past weekend in Raleigh, North Carolina, to talk about the need for what they call Clean Money Campaign Reform — or the public financing of local, state and federal elections.
The movement for campaign finance reform has been growing rapidly in recent years all across the country and is beginning to have some affect. In Vermont earlier this year, the state legislature joined neighboring Maine in calling for the public financing of state election campaigns. The grassroots reform movement has also developed a combative legal wing that's pushing hard in the courts nationwide for clean elections.
Guest:
• John Bonifaz, the director of the National Voting Rights Institute, a public interest litigation and education organization based in Boston, Massachusetts. The Institute aims to bring a series of landmark court challenges across the country to the current campaign finance system.
---