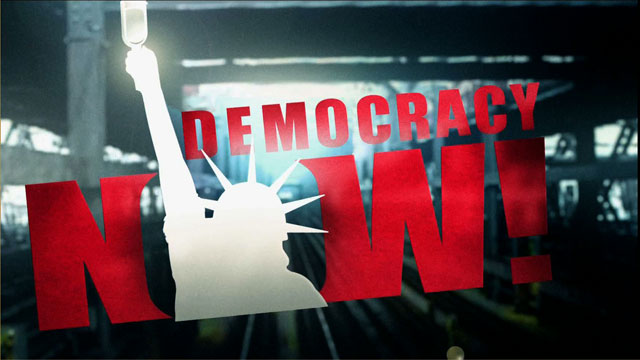 Media Options
There's a full page ad in the New York Times today. Its headline:
"Landndmines Caused More U.S. Casualties in Viet Nam Than Any Other Weapon. Let's Not Let History Repeat Itself."
This comes a day after the ad's sponsors —-The Viet Nam Veterans of America Foundation and Human Rights Watch Arms Project—- released their report showing that studies long stored in the Pentagon's archives show that tens of thousands of American soldiers were killed or maimed in Vietnam and Korea by US-made land mines. Despite this, the Pentagon is lobbying against a landmine ban which is being spearheaded by Canada and is supported by more than 100 countries.
Guests:
• Steve Goose, Program Director of Human Rights Watch Arms Project and chair of the US Campaign to Ban Land Mines steering committee.
• Lt. Robert Gard, Retired, President of the Monterey Institute for International Studies.
---