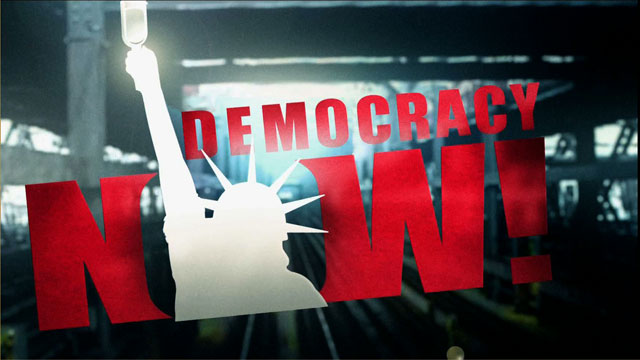 Media Options
Guests
Susan Burke

Attorney in Philadelphia who is working with the Center for Constitutional Rights on its suit against Blackwater.

Jeremy Scahill

Independent journalist, Democracy Now! correspondent, author of "Blackwater: The Rise of the World's Most Powerful Mercenary Army."
Despite its small size, Albania — and the some three million ethnic Albanians living in the former Yugoslavia — have been at the center of the upheavals that have been rocking the Balkans since the collapse of state socialism. Generally, Albanian minorities have been used as scapegoats — and worse — by many nationalist leaders in the region.
Now, human rights activists say that Albanians in a number of cities and municipalities in the former Yugoslav Republic of Macedonia have been subjected to widespread military and police brutality. And Albanian activists here are charging a US State Department cover-up of the abuses.
Guests:
• Shirley Cloyes, the Balkan affairs advisor to the Albanian American Civic League.
• Joe Dioguardi, a former Congressman.
---