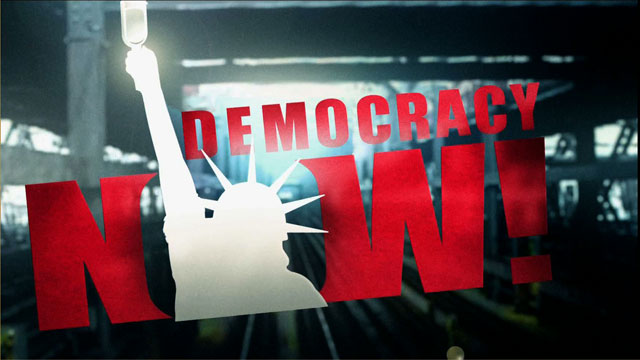 Media Options
Guests
Yoko Ono

musician, artist, and peace activist. Last week she unveiled the Imagine Peace tower in Iceland, dedicated to her late husband John Lennon. More info: ImaginePeace.com.
---
From the Hale-Bop comet to the Mars Pathfinder and the Mir Space Station, extra-terrestrial activity seems to be capturing headlines around the world.
So today Democracy Now! takes a little tour around the universe with one of the few African-American astrophysicists in the country — Dr. Neil De Grasse Tyson.
Dr. Tyson discusses how he came to be director of the Haydn Planetarium and cites and example of how science has truly opened up our knowlege of the universe and mde every individual better off for it.
Guest: • Neil De Grasse Tyson, the Frederick P. Rose Director of the world renowned Hayden Planetarium in New York City and the author of Merlin's Tour of the Universe : A Skywatcher's Guide to Everything from Mars and Quasars to Comets, Planets, Blue Moons and Werewolves.
---