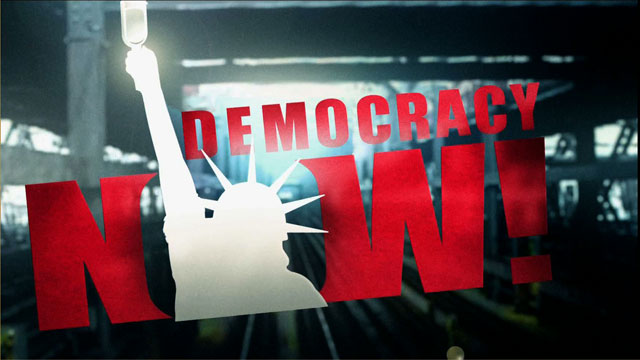 Media Options
Guests
Rep. Sheila Jackson Lee

Democrat representing the 18th Congressional District of Texas. She serves on the House Judiciary, Homeland Security, and Foreign Affairs committees. She is chair of the Congressional Children's Caucus.

DeShaun Davis

Senior at NYU and coordinator of the student committee of the Malcolm X Grassroots Movement.
A Federal appeals court in California this weekend blocked the execution of Thomas Martin Thompson for a 1981 rape and murder. The court said that his lawyer's ineptness raised grave questions about Thompson's guilt. The state of California can appeal the decision.
Thompson was scheduled to be executed tonight at midnight by lethal injection at San Quentin.
Before this last minute stay, Thompson's case attracted nationwide attention because seven former prosecutors, including the author of the California Death Penalty Statute, filed court papers opposing Thompson's execution. They said they had doubts about his guilt. Despite this support, Governor Pete Wilson denied Thompson clemency late last week.
NOTE: Last month, the Death Penalty Information Center released a report stating that at least 69 people have been released from of death row since 1973 after evidence of their innocence emerged. This record of official error is one reason the American Bar Association called for a nationwide moratorium on executions last February.
Guests:
• Ron Lowe, deputy press secretary for California Governor Pete Wilson
• Robert Bryan, a San Francisco attorney specializing in death penalty litigation and the former chair of the National Coalition to Abolish the Death Penalty.
---