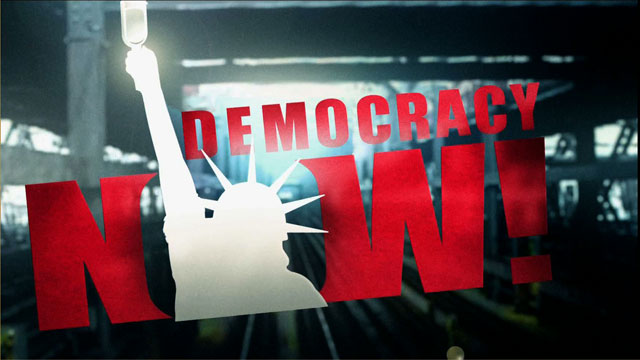 Media Options
Guests
Htun Aung Gway

President of the U.S.-based Civil Society for Burma. He is the former president of the All Burma Student Democratic Front that led the protests of 1974 and 1988. He was imprisoned for five years in Burma and came to the United States in 1992 after living in the jungle on the Burmese-Thai border for 4 years. He now lives in Chicago.
---
In one of the largest union struggles in years, nearly 200,000 UPS workers nationwide went out on strike yesterday, crippling the country's largest package-delivery company.
However, if you tried to find out what the strike is about in much of the media, you might have a hard time.
Guests:
• Anne Marie O'Neill, a part-time UPS worker on the pre-load shift at a UPS center in Eastern Long Island, New York.
• Dave Pratt, a former UPS loader and an organizer for Teamster's for a Democratic Union, a rank and file reform organization.
---