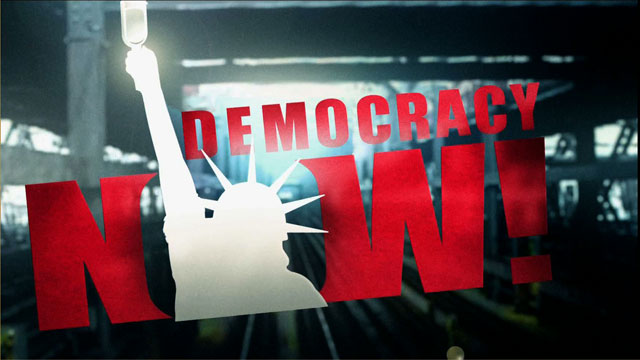 Media Options
The increasing concentration of corporate power in fewer and fewer hands has come to impact most aspects of our daily life. Not spared from the onslaught has been the music industry, where wave after wave of consolidation has left six multinational combines largely responsible for the music that we hear.
At the same time, musicians and artists that once depended upon a rebel image to sell records and win popularity are increasingly going corporate. David Bowie sells bonds and Sheryl Crow sponsors Tommy Hilfiger while on tour.
The Nation magazine recently published an entire issue on the music industry and the national entertainment state, called "Who Controls the Music?" Joining us today are some of those contributors.
Guests:
Elena Oumano, a freelance journalist and the Jamaican music correspondent for Billboard magazine.
Armond White, the author of ??Resistance: Ten years of Pop Culture That Shook the World and the forthcoming biography of Tupac Shakur called ??Rebel for the Hell of It.
Von Martin, broadcast journalist and information specialist with the Organization of American States. He is also a producer at WPFW- Pacifica Radio where he has hosted a show called Caribbeana for the past 20 years. It airs every Saturday from 7-10 pm.
??
??.??
??.??
??.??
??
---