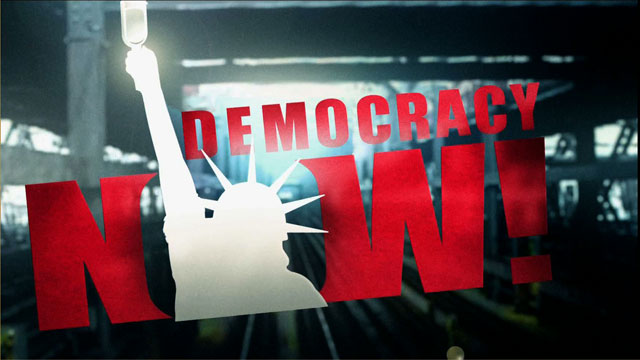 This is viewer supported news. Please do your part today.
Donate
Much of the media is holding up the International Monetary Fund, or IMF, as a white horse riding into Asia and other economically troubled parts of the world, bringing salvation in the form of U.S. dollars. But a remarkable coalition of groups as diverse as Friends of the Earth and the Heritage Foundation are uniting to challenge the IMF. They claim it's ineffective, anti-poor and serves only to support a small and elitist agenda, financed by American taxpayers. In the next few weeks Congress may vote on an $18 billion funding increase for the IMF, of which $14.5 billion will be used to expand the fund's operations and scope.
A forum will be held later today on Capitol Hill to call for a stop to the IMF's expansion.
Guest:
Lisa McGowan, national coordinator of 50 Years is Enough; U.S. Network for Global Economic Justice. The program can be reached at (202) I-M-F-B-A-N-K (463-2265), or by e-mail at wb50years@igc.apc.org.
Ian Vasquez, director of the Cato Institute's Project on Global Economic Liberty. The Cato Institute can be reached by phone at (202) 842-0200
Related links:
---