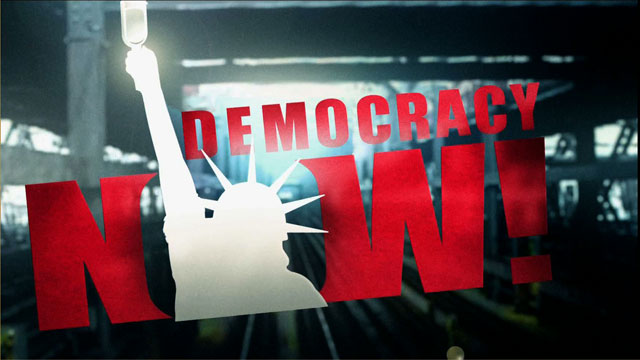 Media Options
Today, more than 2-dozen activists will be tried in a Georgia court fortrespassing at the Fort Benning army base just outside of Columbus,Georgia. They were arrested during a November demonstration where morethan two thousand people gathered to call for the closing of the School ofthe Americas — what critics call "The School of Assassins".
Over the years, the school has trained hundreds of Latin American soldiers.Some of its more notorious graduates include the Guatemalan defense chiefHector Gramaho who is responsible for the deaths of thousands of Guatemalanindians, and a majority of the Salvadoran officers who killed the 6 Jesuitpriests, their housekeeper, and her daughter in the infamous 1980's attackin San Salvador.
Guest:
Siuhin Lee, reporter for Pacifica affiliate KPFK, speaking on the phonefrom Columbus, Georgia, outside the courthouse.
Tape:
Father Roy Bourgeois, statement as he enters courthouse.
Related links:
---