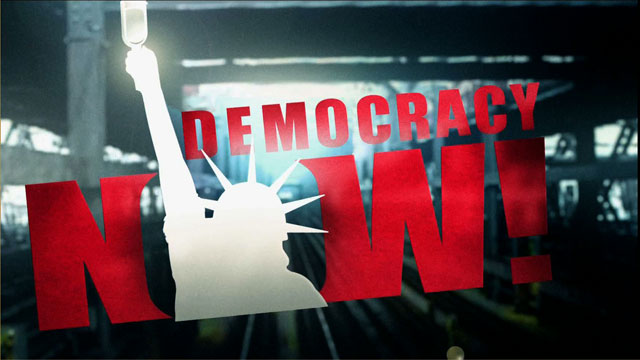 This is viewer supported news. Please do your part today.
Donate
African American historian, John Henrik Clarke, was internationally renowned for his unique blend of activism and scholarship on Africa and Africans in America. As a leading proponent of an Afrocentric view of history and culture, Dr. Clarke was a central figure in the Harlem community. He was an advisor of Ghana's independence fighter and first President, Kwame Nkrumah, and a close confidant of Malcolm X. His writings on the history, politics and culture of Black America include "The Boy that Painted Christ Black," a short story he wrote while in his early twenties, as well as over thirty books translated into more than a dozen languages.
Tape:
Excerpts from the documentary, "A Great and Mighty Walk: The Life and Work of John Henrik Clark," produced by Black Dot Films.
Related link:
To buy a copy of "A Great and Mighty Walk" call The Cinema Guild at 1-800-723-5522
---