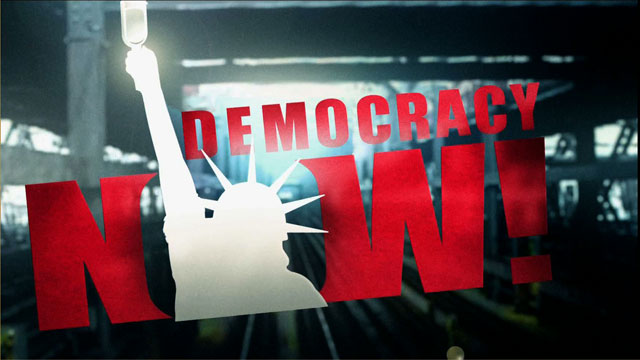 This is viewer supported news. Please do your part today.
Donate
Consumer Advocate Ralph Nader has written a memo to President Clinton and a number of Congressional leaders, including House Speaker Newt Gingrich, Senate Majority Leader Trent Lott and Minority Leader Tom Daschle. The memo proposes an alternative to the impeachment inquiry/hearings/trial process. Nader proposes that Congress and the White House enact legislation that provides for an advisory national referendum on Election Day in November to decide the matter. Nader says the legislation would direct the two branches of government to abide by the public's decision — an up or down vote on President Clinton
Guest:
Ralph Nader, a Consumer Advocate and former Green Party Presidential candidate who was not included in any of the presidential debates.
Related link:
---