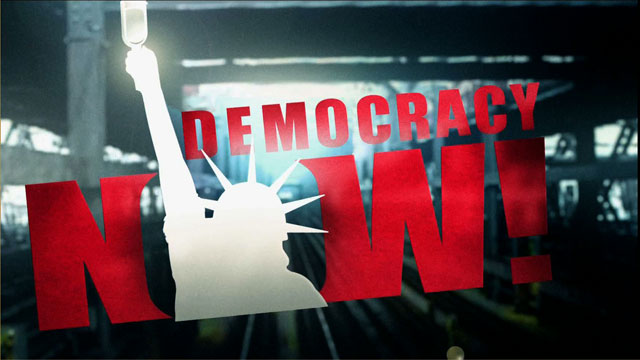 Media Options
President Clinton yesterday accepted Iraq's promise to allow weapons inspections to resume, but warned Baghdad that the U.S. remains poised to attack weapons facilities if Iraq refuses to cooperate once more. Many of Iraq's Arab allies and U.N. Secretary general Koffi Annan, have also warned president Saddam Hussein that he will bear responsibility for U.S. military attacks if he again refuses to allow weapons inspections. This development comes after a massive U.S. military mobilization that brought heavy bombers and Patriot missile launchers to the Persian Gulf. As these developments unfold, the Iraqi population continues to suffer from the seven-year-old economic embargo — according to UNICEF figures, about 8,000 children die every month as a result consequence of the UN-imposed embargo.
Guest:
Denis Halliday, former Deputy Secretary General of the United Nations and former head of the Oil for Food Program, resigned one month ago in protest of how economic sanctions are affecting the Iraqi population, especially children.
Farhan Haq, from the Inter-Press Service, a Third World news agency.
Jeremy Scahill, Producer for Democracy Now! and Pacifica Radio reporter, speaking to us from Baghdad.
---