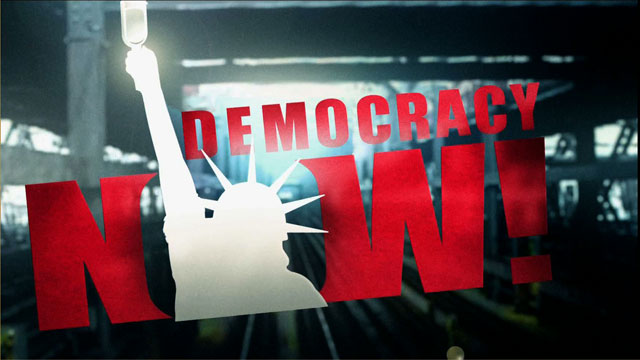 Media Options
Last October 5th, the opening session at the Supreme Court, a coalition of civil rights organizations and legal organizations demonstrated on the front steps of the highest court. The event was part of an intensive campaign to urge Chief Justice William Rehnquist to meet with leaders about increasing the number of minority law clerks hired by the Justices. The protest resulted in the arrest of Kweisi Mfume, president of the National Association for the Advancement of Colored People and 18 other activists, as they attempted to deliver resumes of qualified minority law school graduates to the justices.
According to the latest numbers, 93 percent of the 428 law clerks hired by the nine sitting justices are white, and around three-quarters are male. Three of the justices have never hired an African American law clerk, and in the court's 200-year history, no Native American has ever received a clerkship. Of the 82 clerks Justice Rehnquist has hired, 81 have been white.
Guests:
Randy Jones, recent president of the National Bar Association, a legal association for African American lawyers, and chair of the Task Force for Increasing Law Clerk Opportunities for People of Color.
Lillian Apodaca, President of the Hispanic National Bar Association, one of the groups who sent Rehnquist a letter requesting a meeting to discuss how the Supreme Court could hire more minority clerks.
Rev. Jamal Bryant, Director of the NAACP Youth and College Initiative, which has been heading the effort to get the Supreme Court to hire more minority clerks. He was arrested together with Kweisi Mfume at the October 5th demonstration in front of the Supreme Court.
Victor Viramontes, Yale University Law student who is participating in a protest at Yale today demanding that the Yale Law School admit more minority students.
---