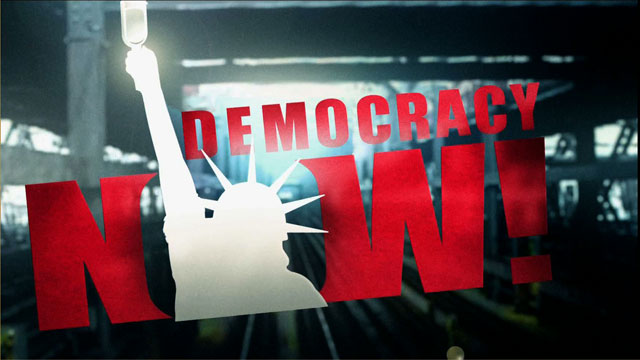 This is viewer supported news. Please do your part today.
Donate
Escalating a nasty trade fight with the European Union over bananas, the Clinton Administration announced last week that it will slap hundreds of millions of dollars in punitive tariffs on European products. This decision is being seen by some as a multi-million dollar Christmas present to the Cincinnati-based Chiquita Banana Company. Its politically influential boss, millionaire businessman Carl Lindner, blames much of its 457-million dollar losses since 1992 on what he sees as the European Union's unfair trade practices.
Guest:
Larry Birns, executive director of the Washington-based Council on Hemispheric Affairs, who has been watching these developments closely for several years.
Related links:
---