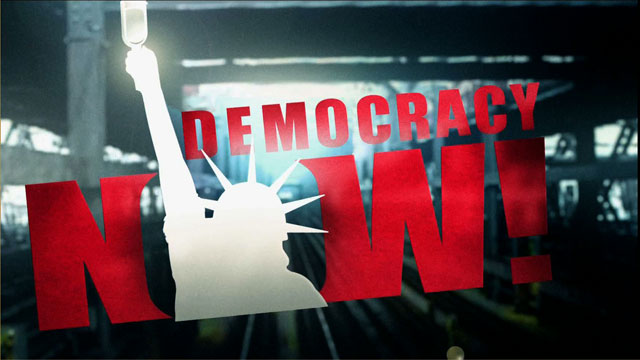 This is viewer supported news. Please do your part today.
Donate
Hillary Rodham Clinton, in her first public appearance after the Monica Lewinsky scandal hit the news-stands, referred to what she described as a "vast right-wing conspiracy" against herself and President Clinton. Many believe that she was referring not only to Kenneth Starr's agenda, but also that of Pittsburgh billionaire Richard Mellon Scaife.
Scaiffe has funneled as much as $600,000 a year to a secretive project known as the "Arkansas Project." An article in this week's New York Observer claims that money from the project was used to pay former F.B.I. agents and private detectives to unearth negative material on the Clinton's and their associates.
Guest:
Joe Conason, reporter for the New York Observer
Related Links:
New York Observer warning: you can not read the articles unless you subscribe
01/28/98 Network News-Players in Clinton Scandal
---