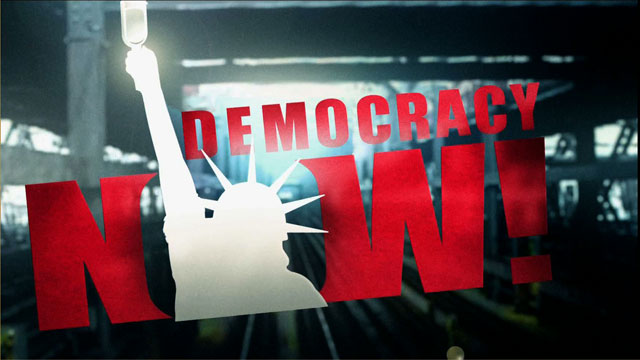 Media Options
The Washington Post reported that U.N. inspectors in Iraq had found evidence of a 1995 agreement by the Russian government to supply Iraq equipment that could be used to develop biological weapons. In Moscow, the Russian Foreign Minister vigorously denied the report, but the story cast a negative light on Russia, just as the Clinton Administration is opposing Russian efforts to resolve the conflict with Iraq by diplomatic means.
Russia may have sold a fermentation tank to Iraq that could be used to brew animal feed or deadly germs, according to the Post report. The report relied entirely on unnamed sources.
But the U.S. knows all about dual-use capability. According to an exhaustive investigation by then House Banking Committee Chair Henry Gonzales, the Republican Party and George Bush personally played a key role facilitating Saddam Hussein's military build-up which continued up until weeks before Iraq invaded Kuwait.
Guest:
Dennis Bernstein, co-host on Flashpoints, a public affairs show on Pacifica show KPFA in Berkeley, who has extensively covered the Persian Gulf war.
Related Links:
.
.
.
---