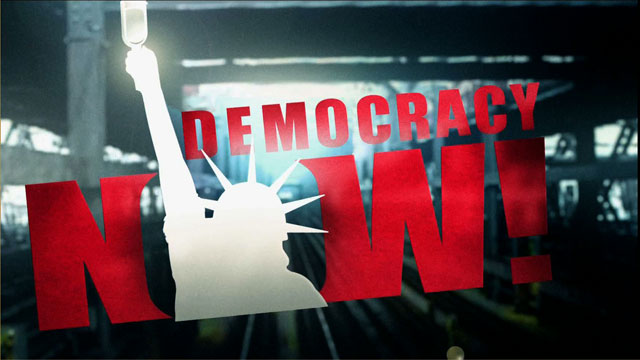 Media Options
U.S. officials are preparing the American people for war in Iraq. President Clinton outlined the U.S. position during a broadcast speech at the Pentagon yesterday. We now turn to Baghdad, London, and Beirut for reactions to Clinton's speech.
Guests:
Kathy Kelly, founder of Voices in the Wilderness.
Patrick Cockburn, British daily The Independent's Jerusalem correspondent
Robert Fisk, journalist with The Independent, voted "Foreign Correspondent of the Year" by British editors.
Related link:
---